For 25 Years Anette Koenig has been a name in the Frankfurt Action-Artist scene,
better known as "Die Blumenkoenigin", meaning: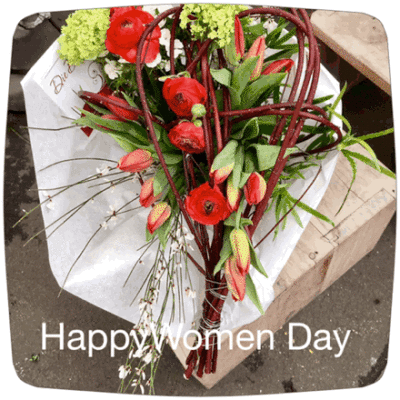 "The Flower Queen".
She worksher flowers into objects and presents herself with these as a work of art at vernissages and events.

Her conception of nature is different to what we are otherwise used to in the city.

In her flower shop, that acts as a platform for her art and provides her means of living, you will find strange plants that look like weeds and that could originate from tropical rainforests.
In her garden she plants all sorts of things that have been forgotten over the years, and so also preserves nature.

Get ready 2 see real flowers!
*Die Blumenkönigin
*Sternst.36
*60318 Frankfurt/M.
*Fon.069/592040
*Fax.069/592070